Children's Dental Management
Digital Marketing Manager
May 2019 - present
​
Manage digital marketing for the largest multi-specialty pediatric dental provider in the state with 30+ locations and affiliates across Pennsylvania, Delaware, and New Jersey. Led 1st Annual Marketing Training and composed Corporate Marketing Guidelines with quarterly goals for 60+ employees and Regional Managers that emphasized reviews, events, social media, and community outreach. Conducted quarterly initiative to increase the number of 5-star reviews per quarter by 327% and increased overall office rating average on Google from 3.8 to 4.4 Oversee paid media, audience segmentation, WordPress websites, creative concepts, landing page optimization, content development, NAP listings, and reputation management.
Central Dental
Marketing Manager
November 2017 - June 2018
Coordinated and managed all B2B and B2C marketing for 7 locations across Arkansas. Led all marketing presentations, implementation strategies, and budgeting for each location. Executed marketing outreach to 2,000+ kids across 10 schools with $4k budget and received 182 new patients. Optimized each brand's website user interface and SEO via WordPress and NAP listings. Coordinated largest company events of the year. Composed paid media campaigns, radio spots, and advertisements. Oversaw all online reputation management.
Rock Dental Brands
Marketing Manager
June 2018 - May 2019
​
Manage marketing for one of the largest DSO's in the country with 70+ locations throughout the midwest. Plan and budget for clinic's largest events and marketing outreach of the year. Organize paid media promotions, implementation strategies, and new initiatives. Maintain websites for all brands on WordPress and compose campaign content. Design advertisements, marketing materials, and manage freelance contractors. Manage doctor onboarding and marketing materials.

Central Dental merged with Rock Dental Brands in June 2018.
Stone Ward Advertising
Community Manager
June - August 2016 | October 2016 - October 2017
​
Managed social media platforms for up to 10 clients including ongoing advertising promotions, in-store events, and contests across all social platforms. Executed client's '50th Anniversary Celebration' in Ocala, Florida boosted post engagement by 416% to 60,496+ people, generated 16,800+ video views and 542,335 impressions. Created 'Pokémon Go' event in under 3 days on social and boosted daily sales by $5,000+ increasing park attendance by 40%. Ran all social media platforms for the Venture Center 'Global Investor Day'.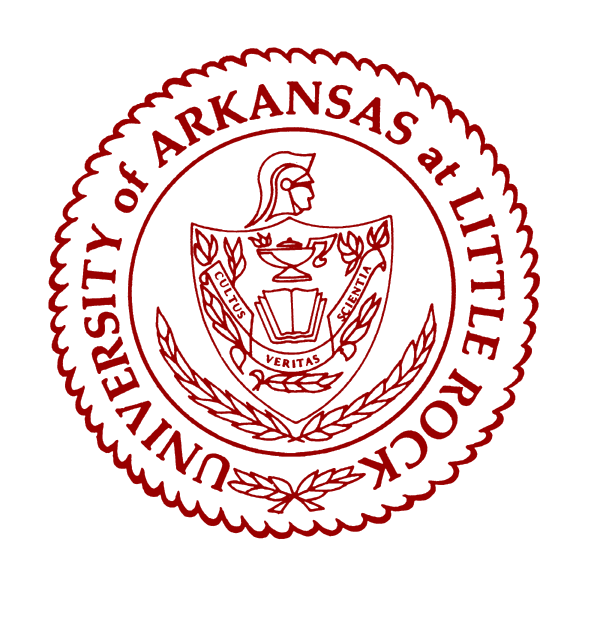 University of Arkansas at Little Rock
Bachelor of Arts in Mass Communication, Cum Laude
August 2013 - May 2017
Chancellor's Leadership Corps Scholar
Deans List Academic Achievement
​
"Madeline is a pleasure to work with. She is an enthusiastic, hard worker who collaborates well with others and demonstrates a solid grasp in her field. Over six months, she led a team and fully grasped our needs, successfully developed and analyzed potential strategies, and effectively packaged and communicated detailed findings and recommendations. Her efforts and outcomes far exceeded our expectations. Our club invested and implemented in many of the ideas put forth by Madeline and her team and we have already seen positive results. I highly recommend Madeline. Her work ethic, self-motivation, communication abilities, and people skills would be an asset to any endeavor."
- Tillman Pittman,
President of the Arkansas Fly Fishers Association
"Madeline jumped on my team less than two days before the biggest event of our organization's annual calendar. Madeline grasped the goals of our social promotion for the event with incredible speed. Without prompting (or much guidance), she immediately took on the task of organizing our social calendar for the minute to minute coverage on the day of the event. She researched social accounts to tag and made invaluable suggestions for content.

I found Madeline to be a driven, self-starter. The thing I liked most about her is that on multiple occasions over the 48-or so hours we worked together, she went above and beyond to exceed expectations. (A perfect example is an email that's sitting in my inbox right now -the morning after the event- that outlines the metrics and social reach for our work yesterday. I never asked her to do this and didn't expect her to. She just did it.) Honestly, after my experience with her over the past 3 days, I would hire her permanently for my team if I could."
- Steve Rice,
Former Director of Marketing at The Venture Center
The Cow Campaign
Advertising Analysis
Researched, developed, and presented comprehensive campaign analysis on the advertising tactics and brand appeal of the Chick-fil-A iconic Cow Campaign.
Designed on InDesign.
Arkansas Fly Fishers Association
Public Relations Campaign Proposal
​
Role: Public Relations Director
Oversaw the research, publication, and presentation of a comprehensive PR Campaign Proposal for the Board Members of AFF.
Designed on InDesign.
Krispy Kreme​
Globalization Analysis
​
Researched, developed, and presented a comprehensive presentation of Krispy Kreme's globalization and recent expansion of
their market from the US to the UK.
Designed on Prezi.
"Stepping on Cheerios"
written by Betsy Singleton Snyder
March 2016 - present
​
Maintain social platforms and website for author, Betsy Singleton Snyder. Promote Book Tours, guest appearances, upcoming events, and respond to comments and messages on website and social channels.